As a health service and housing support provider, we are dedicated to addressing the increasing demands reflected by ever-growing numbers on our waitlists. In March of 2018, the SHIP Board of Directors, CEO, and Executive team identified three key objectives that will move the organization forward to 2021. With support from all levels, our organization remains united in its client-centered approach. Priorities for the next three years have been clearly identified and we are now working towards meeting and exceeding these goals. If you need to contact the board, please email info@shipshey.ca and you will receive a response within 72 hours.
Board's Roles & Responsibilities

Our Board of Directors believe that all people are entitled to live in dignity and achieve their full potential. As a Board that operates on a blend of operational and governance policy, and that engages in operational matters on a case-by-case basis, the Board ensures that SHIP achieves the stated mandate, mission, vision and values in a manner consistent with accepted business practices. This allows for exceptional client service through:
Planning strategically for the organization
Ensuring fiduciary competence and that the financial resources are available to facilitate SHIP
fulfilling its mandate
Setting the Service Quality Measurements and Standards
Hiring the Chief Executive Officer and continually managing their performance
Lesley Nagoda - CEO
Brian E. Scott - Board Chair
Lori Ker - Vice Chair
Tandra Acharjee - Treasurer
Krista Collinson - Director
Jennifer Graham - Director
Alysha Racktoo - Director
Justyn Mahanger - Director
Sandy Kang-Gill - Director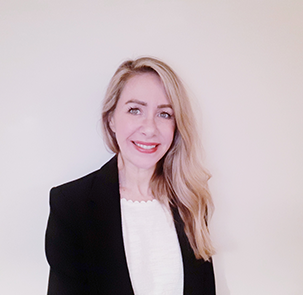 CEO
Lesley Nagoda
Lesley has been with SHIP for over 15 years in various positions within the organization. Most recently, she was acting CEO since June 2021. Prior to that, Lesley held the role of Chief Operating Officer, Director of Operations, Program Manager and various front line roles.
Lesley demonstrates exceptional capabilities as SHIP's executive leader and has been guiding our 400 staff and managers in providing housing and mental health services to more than 4,000 annual clients, navigated our COVID-19 response, recovery and transition of various programs including Peel Family Shelter.
With her breadth of experience, leadership, vision, and utilization of strategic thinking, Lesley continues to steer SHIP in the proper trajectory,  solidifying SHIP's position as a leader in the healthcare landscape.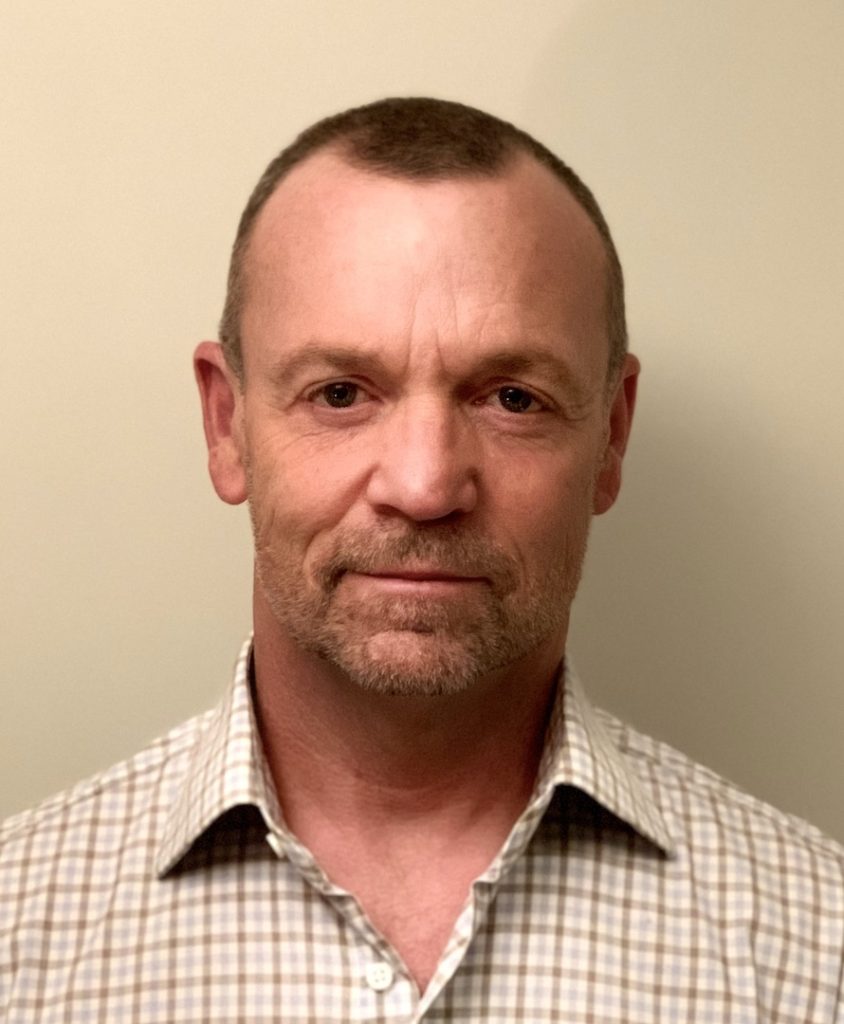 Board Chair
Brian E. Scott
Brian Scott is a resident of the town of Mono. Brian has led strategic initiatives for over 30 years in the areas of communications, marketing, human resources, technology development, and strategic planning. Brian has held leadership positions within the Ontario Public Service and the University of Toronto, and has served on the board of directors of the Toronto People with AIDS Foundation, "Lbs/sq" Dance Company, Inner City Angels, and the Arts Foundation of Toronto.
Brian is committed to service leadership and is passionate about building a vibrant and sustainable workplace culture. He holds a Bachelor's degree from the University of Toronto and a Technology Diploma from the Information Technology Institute.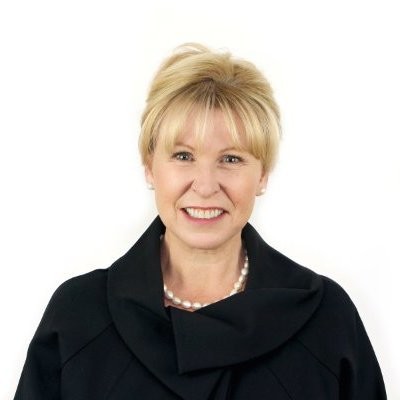 Vice Chair
Lori Ker
Lori is an independent Board Director specializing in governance best practices, risk management and strategy. Lori is a Director and Chair of Governance with Services and Housing In the Province (SHIP) Board and a Director and Past Board Chair of Headwaters Hospital. She recently served as a member of the governance working group for the Hills of Headwaters Collaborative Ontario Health Team.  Lori is also a Board Director for the Canadian Federation of University Women, Ontario Council, serves on the Orangeville Food Bank Governance and Finance Committees, having previously served as the Board President and serves on the CMHA Peel Dufferin Audit Committee.
Lori enjoyed a 25+ year career in the financial technology services industry, culminating with lending solutions for the Canadian and US Banking sector, before moving to the Headwaters Region.   She has a Mathematics, Computer Science degree from the University of Waterloo, is a Fellow of Board Governance with the Canadian Board Diversity Council and is a member of the Institute of Corporate Directors having completed the Rotman School Institute of Corporate Directors (ICD) Education Program in NFP Corporate Governance.  She recently completed the San'yas Indigenous Cultural Safety Training program and the University of Alberta Indigenous Canada program from the Faculty of Native Studies.
Lori leads with a passion for collaboration, transparency and continuous improvement and education and believes that governance work is an opportunity to put values into action and is honoured to be serving organizations with altruistic purposes.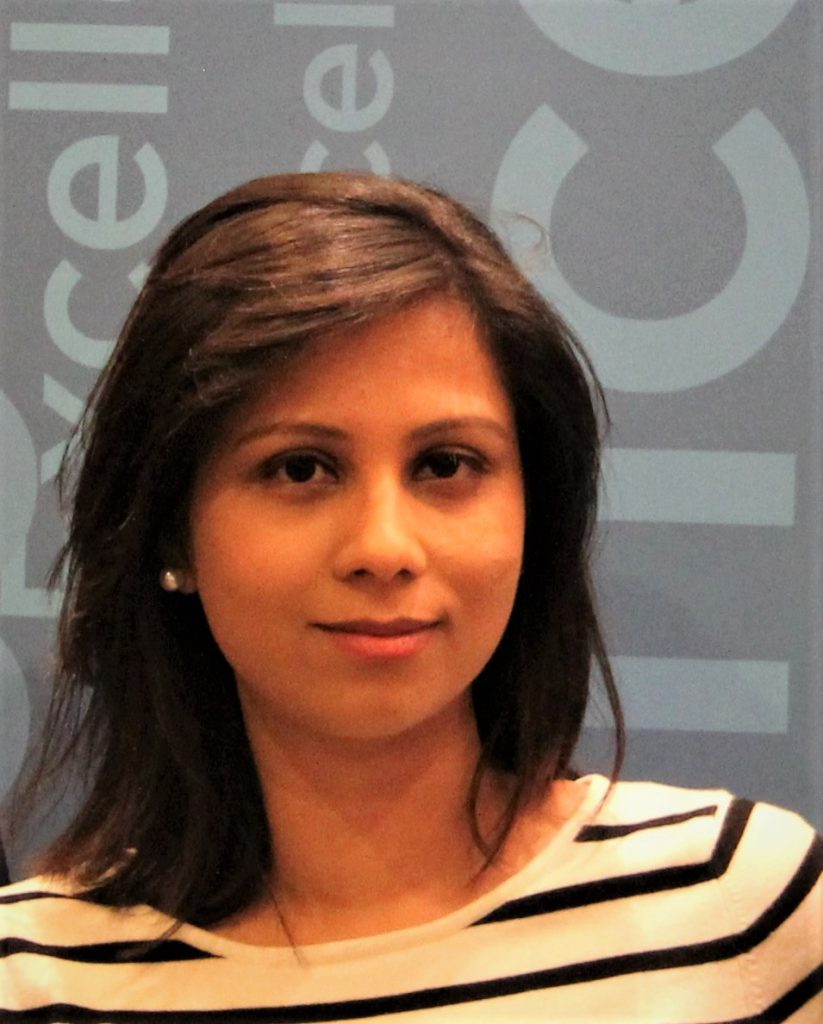 Treasurer
Tandra Acharjee
Tandra has more than a decade of experience in various areas of Tax, Treasury, and Accounting.  She currently works as a Large File Auditor with the Canada Revenue Agency (CRA).  Prior to joining the CRA, Tandra has held numerous positions of increasing responsibilities with industry leaders including; Ricoh Canada Inc., Labatt Breweries of Canada (Anheuser Busch InBev), and ARI Financial Services in multinational environments.
Most recently, she held the role, Manager, Tax & Treasury of Ricoh Canada where she led the department that is responsible for Canadian corporate tax, indirect tax, transfer pricing, liquidity management, and internal control to name a few.  In 2015, she was also involved with the acquisitions of Mill Street Brewery and Mike's Hard Lemonade when working for Labatt.  She has a proven track record of leading tax compliance.
Tandra holds an Honours, Bachelor of Commerce from Laurentian University and is a Chartered Professional Accountant (CPA, CGA).  She lived in the Region of Peel for over twenty years and is committed to raising SHIP's profile in the community.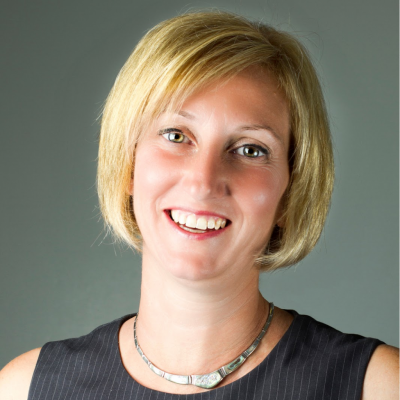 Director
Krista Collinson
Krista is an experienced corporate director and senior business executive. In addition to presently serving as a Board Director and member of Finance and Audit Committee, Mrs. Collinson also served as a Director on the Board of the Headwaters Healthcare Centre and Vice-Chair and Treasurer of the Executive Committee, Chair of the Quality and Risk Committee and Chair of the Finance and Audit Committee. She began her corporate governance career in 2012 in Fundraising, Investment, risk management and gained HR and compensation experience through different board committees.  She also served as a director on the Headwaters Healthcare Foundation Board and Starlight Children's Foundation.
Mrs. Collinson's career as a senior business executive with over 20 years experience with businesses in Canada and Global companies Samsung, Walmart, Toys R Us, Ace Hardware. With extensive experience in Digital and Retail, her background also includes general management, operations, sales and marketing and supply chain across several industries: grocery, health and wellness, apparel, electronics and hardlines. Her career experience in Digital and Technology have been focused on customer experience, innovation and associate engagement to build brand loyalty.
Mrs. Collinson is a Chartered Professional Accountant and Chartered Management Accountant of Ontario and is a member of the Institute of Corporate Directors.  She is a graduate of Brock University.
Krista and her family live in Caledon where they enjoy the many different outdoor activities in the community.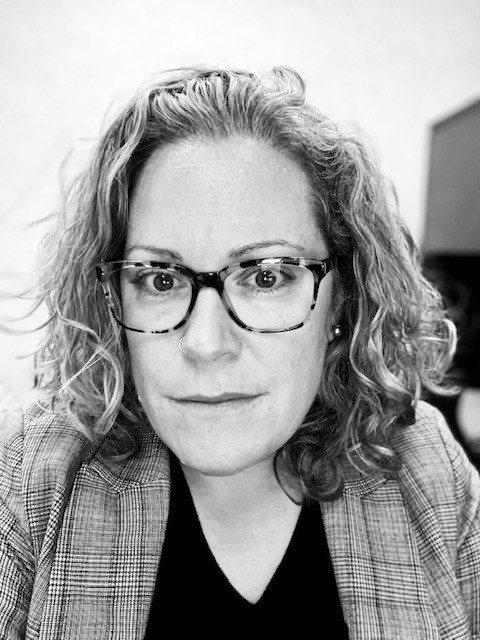 Director
Jennifer Graham
Jennifer Graham is currently employed as an Assistant Crown Attorney in Peel (MAG). She has held that role since 2014 and has been involved in many initiatives. Most notably, Jenn joined the Brampton Drug Treatment Court team in 2016 where she demonstrated leadership and a keen interest to better understand the challenges that the clientele face within the broader system. Jenn has been a member of the Human Services & Justice Coordinating Committee since the spring of 2019 and has been the co-chair of the Peel Regional Committee since September 2020. Further, Jenn is a founding member of the Association of Justice & Treatment Professionals, which is a non-profit association that seeks to highlight innovative justice and treatment collaborations. She has a strong interest in initiating and supporting the exchange of knowledge across sectors and truly appreciates the importance of collaboration and collective effort.
Jenn has also started her own not-for-profit group called The Pearl Project, whose mission is to use their collective crafting skills and make cold-weather accessories to donate to those individuals who are released from custody and do not have permanent housing and/or support in the community.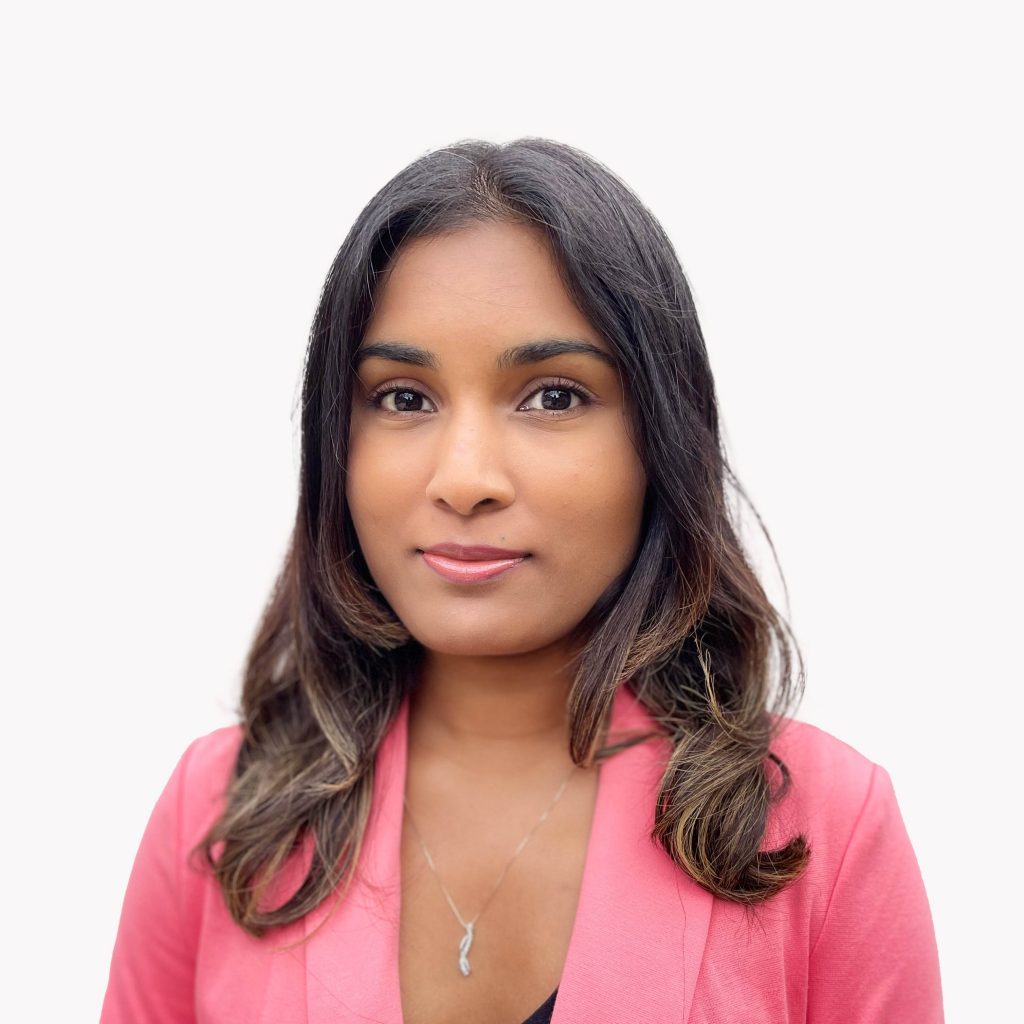 Director
Alysha Racktoo
Alysha is a Board Director and a member of the Governance and Quality Committees with Services and Housing in the Province (SHIP). Alysha joins us as a recent graduate from Volunteer MBC's Board Essentials program.
Alysha is a long-standing public servant and has worked in various school boards, tax compliance, and most recently is working in training, change management, and project management on several projects targeted at modernizing products and services. She has an Honours Bachelor of Arts from York University and a Bachelor or Education from Brock University. Alysha is also a licensed teacher with the Ontario College of Teachers (OCT).
Alysha is passionate about helping others through continuous improvement and is committed to inclusive and transparent leadership that builds on SHIP's existing work to make greater positive impacts in the future of the organization.
Director
Justyn Mahanger
Justyn brings experience in education, and public service leadership. Throughout his career, he has been community-focused on outreach and engagement with racialized, Indigenous, and low-income communities through inclusive community development. In addition, Justyn is currently pursing his doctoral degree at York University and brings his experience as a researcher with a focused interest in diversity and social justice issues.
Justyn is passionate about utilizing an equity, diversity, and inclusion lens to improve systems and quality of life for others.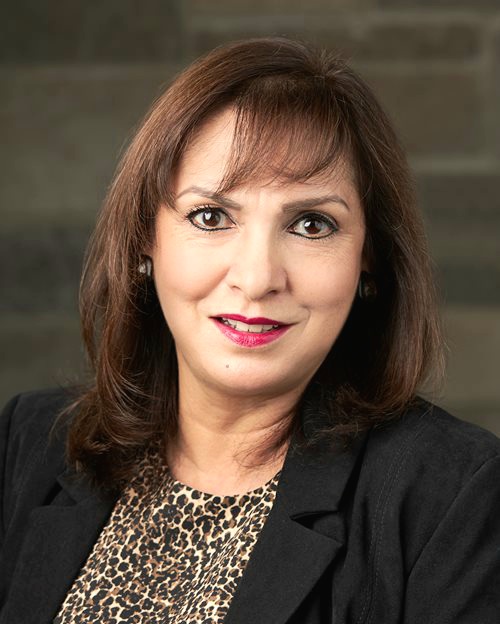 Director
Sandy Kang-Gill
Sandy is a leader and co-founder of Infin8 Consulting Group Ltd., a multi-disciplinary consulting engineering firm. Her experience spans over 30 years of progressive leadership in strategic marketing, business development, technical product marketing and management, as well as new product introduction and software / systems engineering in telecommunications. Sandy holds a BSc. in Computer Science from McGill University and has completed advanced comprehensive leadership and management training programs through McGill University.
Sandy and her family have lived in Caledon since 1992 and in Peel since 1986. Sandy has over 15 years of board experience and has served as President and Chair of the Board of Directors for over 10 years for community agencies in Peel (Family Education Centre, Elder Help Peel). Sandy served on the Headwaters Healthcare Board from 2014 to 2020, where she was chair of the Quality committee, Vice Chair of the Board, and as member of the Governance and Finance committees.
Sandy is currently serving as a director at the Orangeville Food Bank Board (Governance and Finance committees) as well as the SHIP Board, and as a Lay Chaplain for Spiritual Care at Headwaters Healthcare.
2023
February 2023: No scheduled meeting
April 2023: No scheduled meeting